Indicators of Abuse, Neglect, or Exploitation
An APS (Adult Protective Services) worker is trained to know the signs of elder abuse, neglect, or exploitation. By recognizing the indicators, APS workers can better assess these situations and take action when warranted. The following is a general list of indicators of elderly abuse, neglect, or exploitation. These signs are evaluated in conjunction with other information about the individual's situation.
The Adult Protective Services law provides for the reporting of a reasonable suspicion of abuse, neglect or exploitation of a vulnerable adult. It is not necessary that the report be based on eyewitness accounts, incriminating statements, or other types of evidence that would be admissible in a court proceeding under the formal rules of evidence. The report can be based on hearsay or circumstantial evidence as long as that evidence gives rise to a reasonable suspicion of abuse, neglect or exploitation.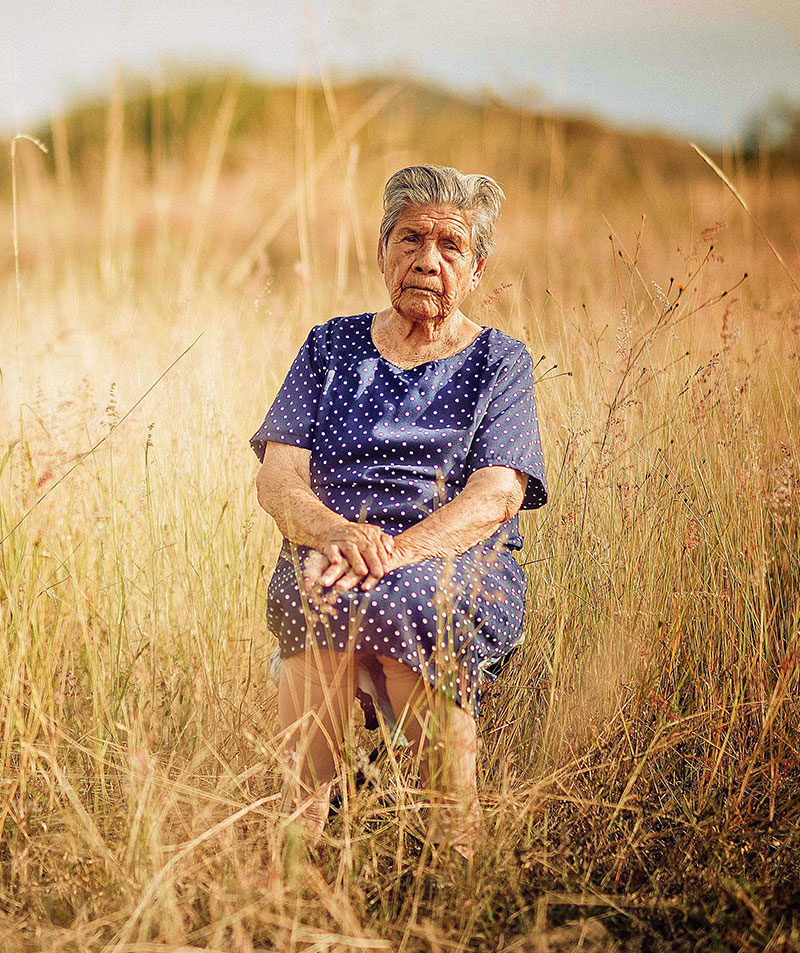 Indicators of Abuse in Physical Appearance:
Burns
Bilateral bruises on upper arms, such as those caused by shaking
Clustered bruises on trunk, such as those caused by repeated striking
Bruises resembling an object
Old and new bruises (indicates repeated injuries)
Bone fractures and signs of fractures
Lacerations, welts, and black eyes
Bed sores and/or other unhealed sores
Untreated injuries
Broken glasses or frames
Lack of prosthetic devices
Clothing that is inappropriate for the weather, dirty/torn, or too big/small
Wearing the same clothing all the time
Urine-soaked clothing
Bruising around wrists and ankles, such as those caused by restraints
Shoes on wrong feet
Body odor, lice, and/or fleas
Malnutrition or dehydration
Swollen ankles, swollen legs, and/or blue feet
Decayed teeth
Swollen, red, and/or painful eyes
Severe or constant pain
Coldness in parts of body
Swelling of joints accompanied by weakness or fever
Sudden weight loss/gain
Loss of sight or hearing
Heat exhaustion
Overmedication
Thin hair that appears to be caused by pulling
Dilated pupils
Nails need clipping
Behavior-Related Signs of Abuse, Neglect or Exploitation:
Recent or sudden changes in behavior
Unjustified fear or suspicion
Refusal to open the door to family/friends
Denial of obvious problems; refusal to recognize the need for help
Implausible or inconsistent explanations for injuries
Unaware of income or regular monthly expenses
Recent changes to will, representative payee. trust documents, and/or power of attorney
Transfers of title to property, change of beneficiaries on insurance policies
Large cash withdrawals
Newly-opened joint accounts
Payment of exorbitant prices for goods, services
Depleted bank accounts
Large amount of purchases on credit or ATM withdrawals
Chronic failure to pay bills
Frequently running out of money at the end of the month
Frequent moves
Prolonged interval between injury and treatment
Changing doctors frequently
Environmental Signs of Abuse, Neglect, and Exploitation:
Hazardous home conditions such as poor wiring, rotting porch, broken glass, no locks, unventilated gas, roof leaks, and/or burst water pipes
Numerous outdated medications from different doctors
Medicine not clearly marked
Fecal, urine smell
Soiled bedding, furniture
Evidence of restraints
Lack of food, inadequate or spoiled food
Empty liquor bottles
Lack of electricity, heat, water, working toilet, cooking facilities, and/or refrigeration
House infested with fleas, lice, roaches, and/or rats
Disappearance of personal property, and/or household items
Home too hot or too cold
Extreme clutter and/or hoarding
Behavior of Abusive, Neglectful, & Exploitative Family/Caregivers:
Isolating the elderly person from family and friends; not allowing visitors
Criticizing, mocking, or making demeaning remarks toward the elderly person
Marital or family discord; continuous friction, secretive behavior, poor self control among household members
Conflicts with neighbors and others in the community
Showing hostility or little concern for the elderly person
Blaming the elderly person for problems
Denying obvious problems regarding the elderly person's situation
Arguments within extended family regarding care provided to the elderly person
Manipulating the elderly person into paying family member/caregiver's bills, borrowing money from the elderly person
Alcohol abuse; drug use
Resentment or jealousy toward the elderly person
Lack of knowledge of elderly person's condition and care needs
Evidence/history of mental illness in family
Leaving the elderly person alone for extended periods of time
Excessive payments by the elderly person to caregiver for care
Failing to provide the elderly person with needed personal care
Withholding of food, medication
Lack of interaction with the elderly person
Unrealistic expectations of the elderly person
Implausible or inconsistent explanation for the elderly person's injuries
Recent appearance of previously uninvolved relatives or a new "best friend"
Numerous persons living with the elderly person who have no apparent income; who are financially dependent on the elderly person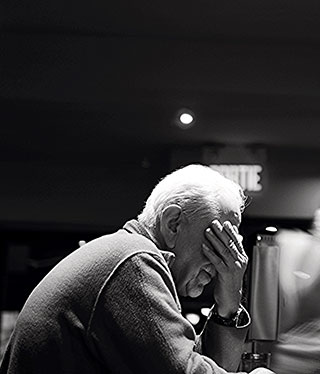 Filing a Report
Have you seen any of the indicators with any of the elderly people you work with? If so, you should have reasonable cause to believe that physical abuse, emotional abuse, sexual abuse, neglect, or financial exploitation has occurred. Anyone can report suspected abuse by calling the Adult Protective Services (APS) statewide Centralized Intake Unit: 855-444-3911 (toll free). The Intake Unit operates 24 hours/day, 7 days/week. A written report may be submitted at the discretion of the reporting person but is not required. In Genesee County, a report can also be made by calling the Genesee County Sheriff's Elder Abuse Unit at 810-257-3422. For more information on reporting elderly abuse, review other reporting methods and contacts on this site.